ALUMINUM Patio Covers in Covington
Patio Covers, Seamless Gutters, and More in Covington, LA. Call for a Free Quote (985) 707-9598
Your One-Stop Patio and Gutter Company in Covington Louisiana
A-1 Patios, Gutters N More is a locally owned company with over 15 years of experience serving the Northshore area. We are passionate about gutters and designing and building patios. We are committed to providing an exceptional quality outdoor area to best suit your home and budget. We strive to be the best patios and gutters company that you've hired for any professional work. Give us a call today!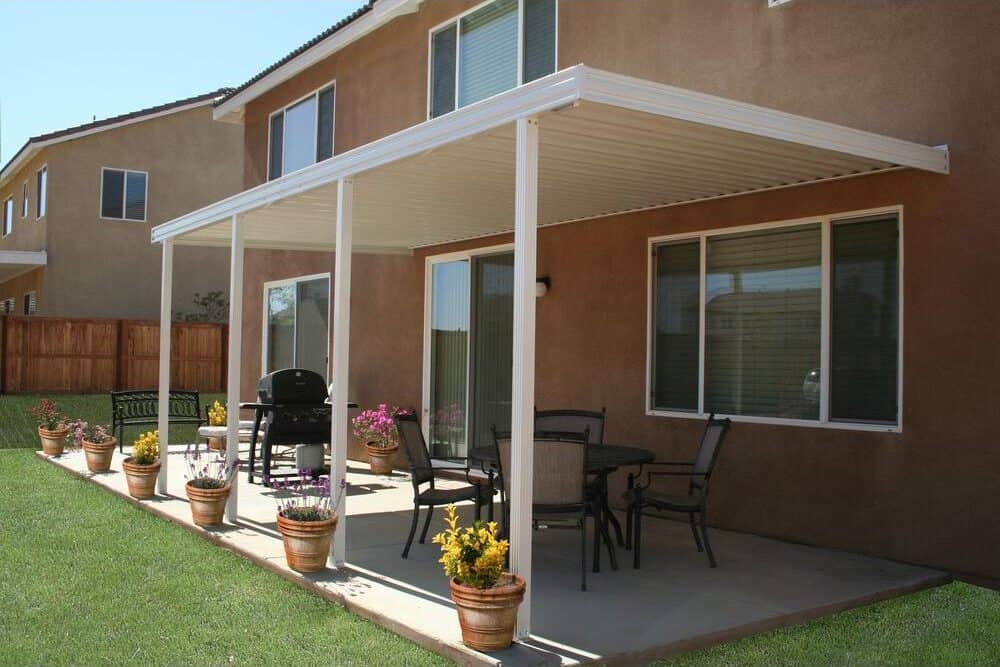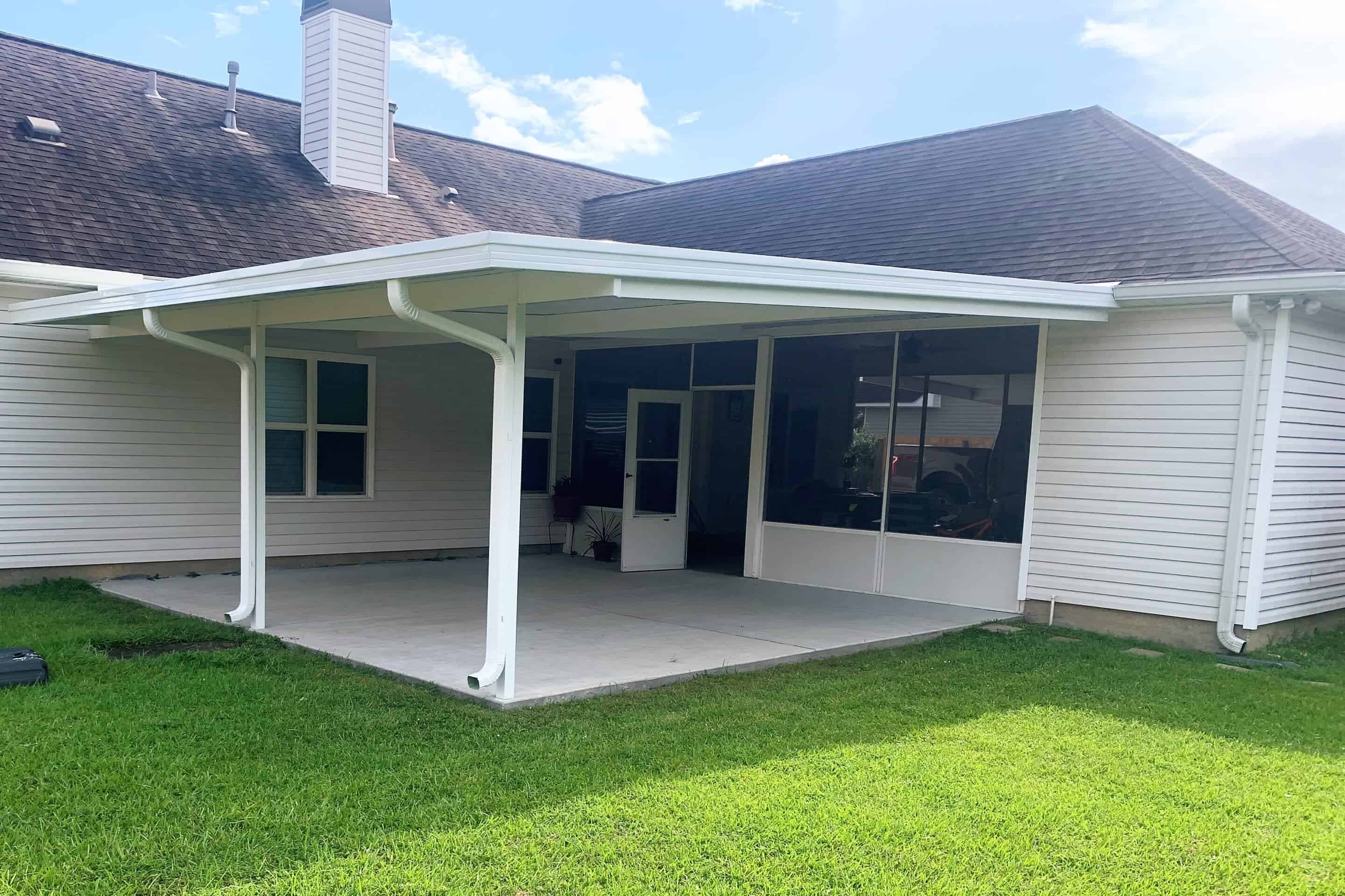 Patio Covers
Enhance your outdoor living space with our stylish and durable patio covers, providing shade and protection for year-round enjoyment. We install insulated and non-insulated patio covers. Our patio covers come with a 2 yr labor warranty.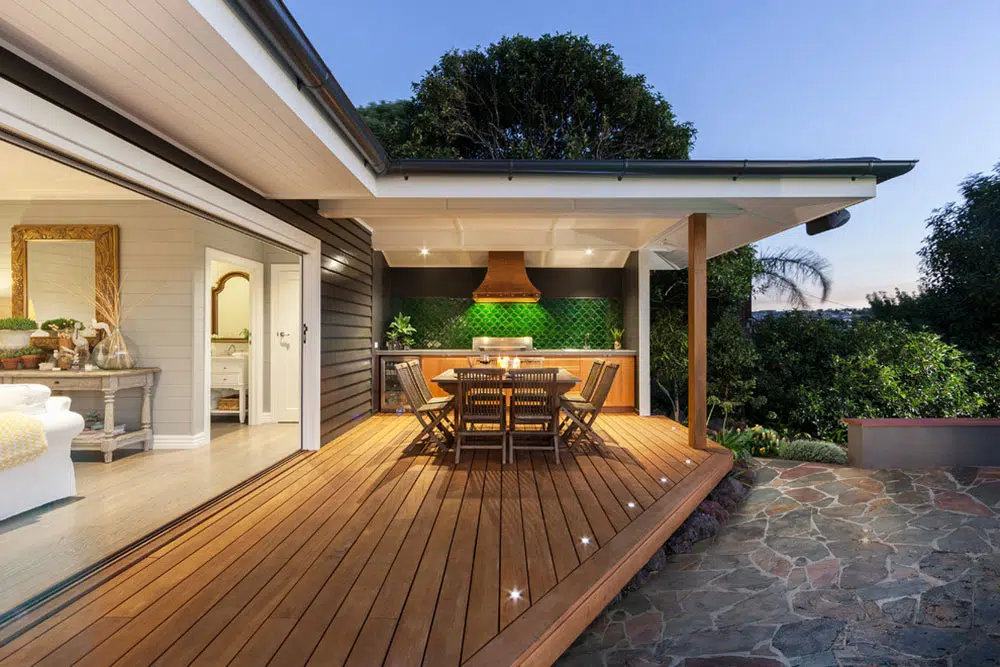 Seamless Gutters
Say goodbye to leaks and clogs with our high-quality seamless gutters, custom-made to fit your home perfectly. We professionally install seamless gutters.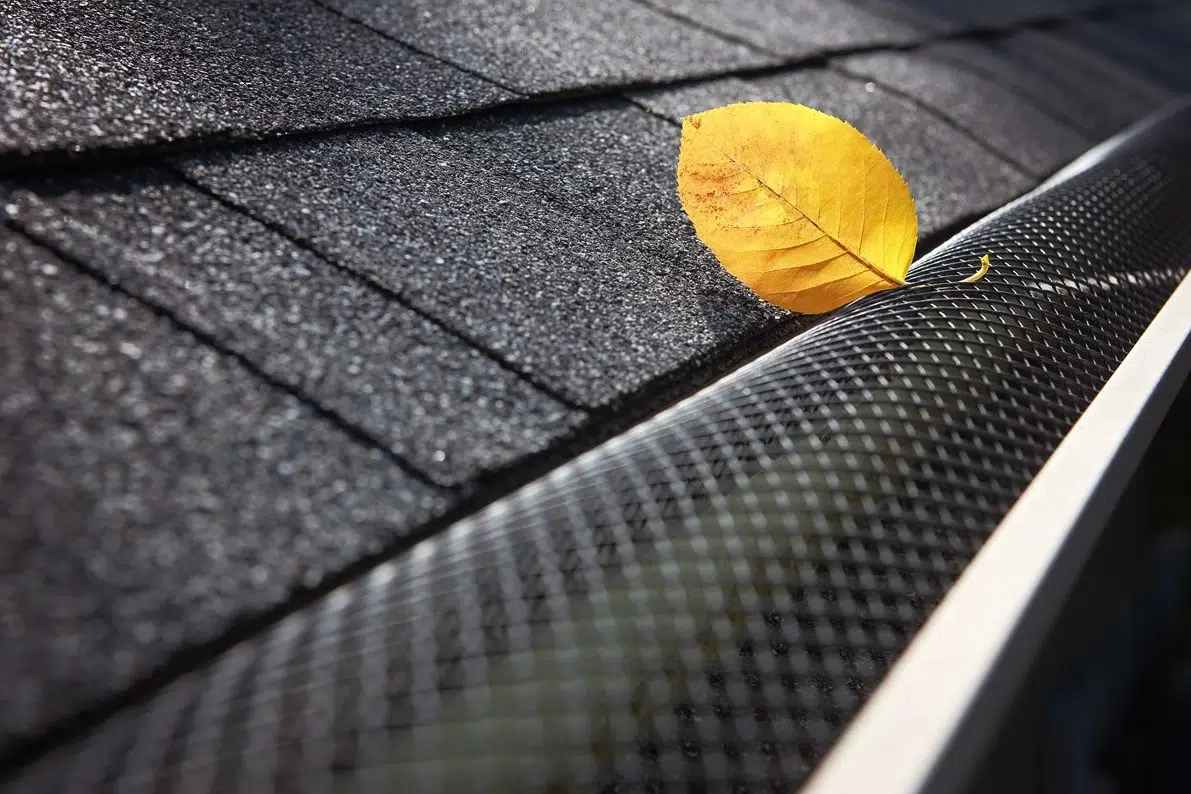 Gutter Guards
Protect your gutters from debris and save time on maintenance with our reliable and efficient gutter guards. Installation of leaf and debris protection systems.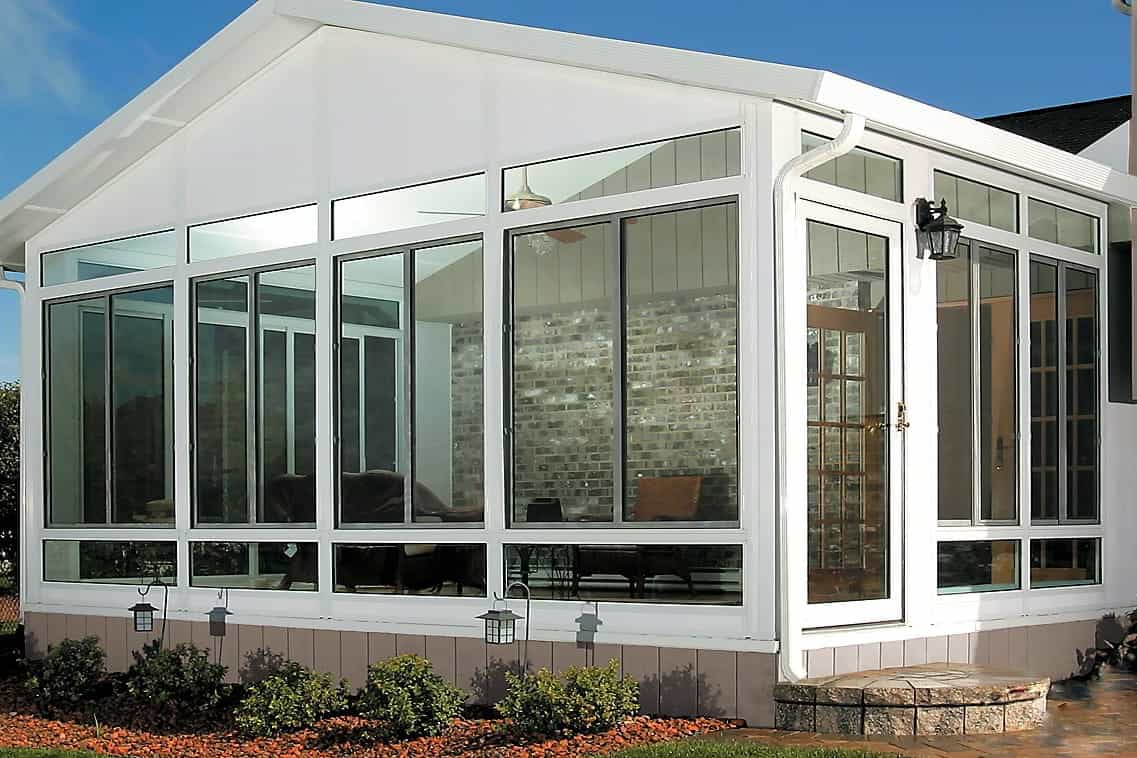 Sun Rooms
Create a tranquil oasis in your home with our beautifully designed sun rooms, allowing you to enjoy nature's beauty while staying comfortable indoors. We install and repair sun rooms.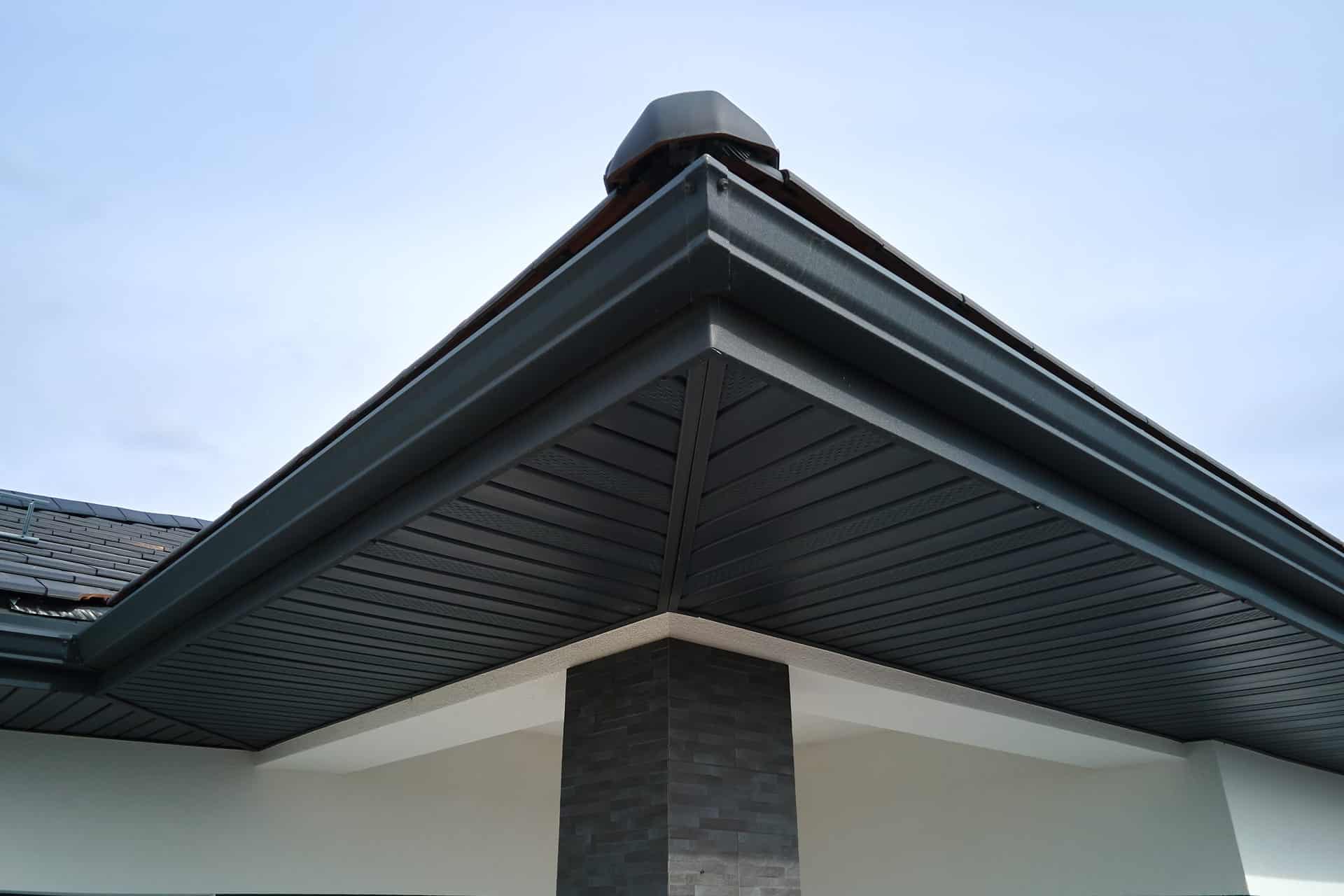 Gutter Removal & Repairs
Don't let gutter problems rain on your parade; our experienced team is here to provide prompt and reliable gutter repairs to keep your home safe and dry. We can remove or repair your existing gutters.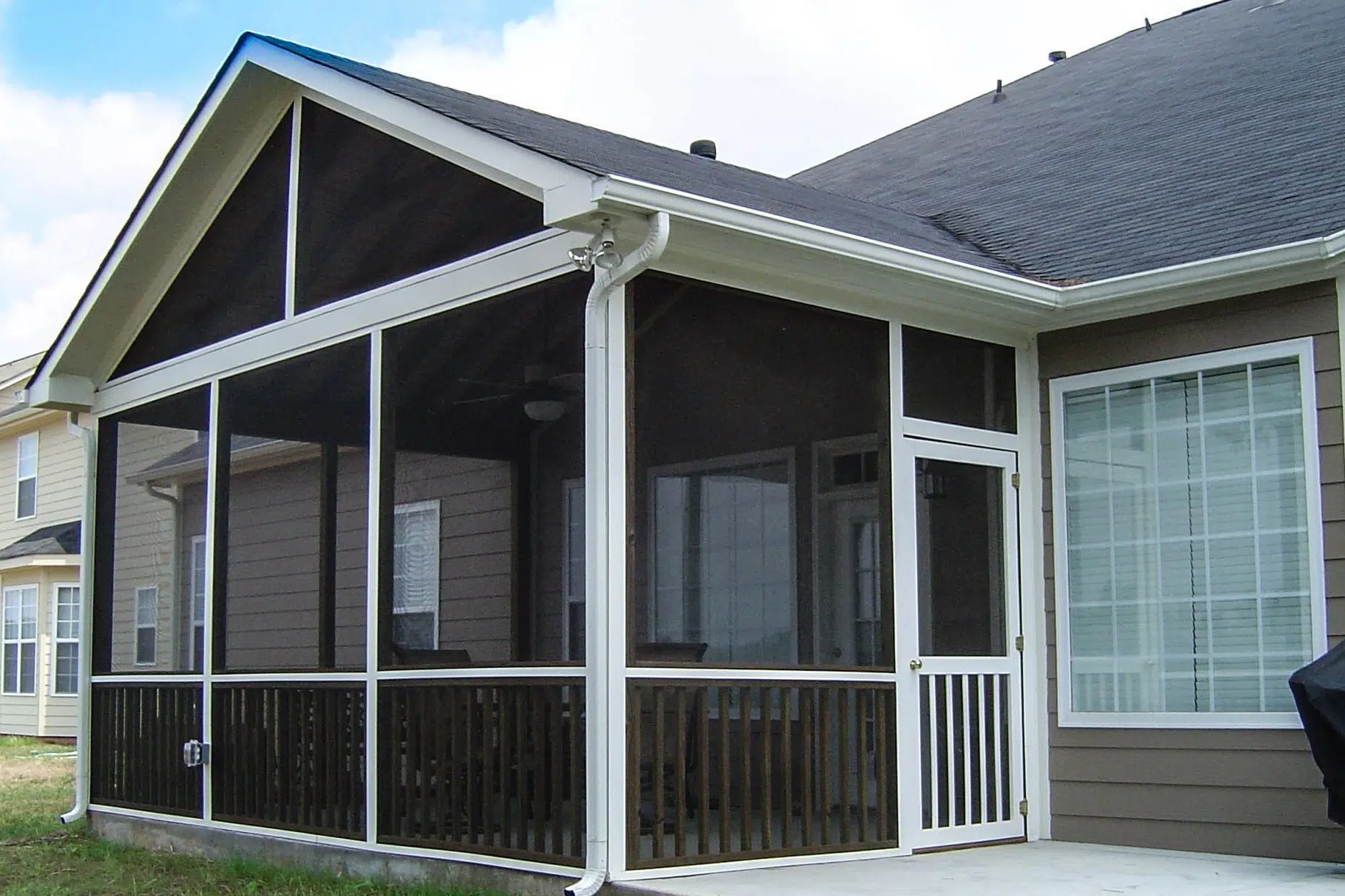 Screen Rooms
Expand your living space and enjoy the outdoors without the bugs with our versatile and durable screen rooms, perfect for relaxing and entertaining in any season. We can install or repair screen rooms.
Get A Free Consultation & Estimate
We specialize in custom gutter and patio cover installations, gutter repairs, tune-ups, and gutter cleaning. We also provide backyard creations like patio covers and screened in enclosures. Whether you want to invest in new aluminum gutters or simply need your tired patio repaired, we are ready to assist you!
Satisfaction Guarantee
We guarantee that you will be happy with the job and will go the extra mile to make your vision come true!
A One-Stop Patios & Gutters Company
Our many years of experience makes us experts in our field so we can do almost anything related to patios and gutters. 
Reviews of our patio covers & seamless gutters from Google

"The crew is here as we speak finishing up the installation of my beautiful patio awning. Couldn't have asked for anything more, very friendly, courteous, and professional."
Angel B.

"My new gutters look sharp! A1 came in like a professional tornado. In less than two hours finished the job with gutters that won't even let in the grains off the roofing tile. Highly recommend to anyone looking to get gutters installed. Thanks a lot!"
Daniel M.

"The gutters look fantastic and the color matched perfect to our home. I got 3 estimates but A-1 beat each of them. They really gave us a great deal with an even better warranty. The crew kept everything so clean you couldn't tell they were even here. All and all it was an awesome experience I would recommend A-1 to any and everyone who has gutter or siding work in the future."
Jennifer Q.

"I am very happy with the patio cover and seamless gutters on my house in Slidell. It was my parents house and needed some updating and these guys made it look great! I highly recommend them to anyone in the Slidell area."
John S.
Frequently Asked Questions About Patio Covers
What is a patio cover?
A patio cover is a shade structure that is usually attached to the backside of your home. You can find patio covers in many different styles, shapes, materials, and sizes. Types of patio coverings include awnings, retractable patio covers, gazebos, carports, and pergolas.
Are patio covers worth it?
A cover will protect your deck from rain and potential debris, and it will keep the sun off of it on hot days. This will be a sure-fire way to keep your deck protected. Plus, if you have any outdoor furniture, a cover will keep it protected as well.
What are patio covers made of?
The three main types of materials for patio covers are wood, vinyl, and aluminum. In addition, there is Alumawood, which is a specially manufactured material that takes aspects of all three materials and combines them.
What is a good size covered patio?
Size – A good rule of thumb for your patio is such: Plan on 25 square feet of space for each person you want to have on the patio. If you plan to host 50 people, which would mean you should plan for about 1250 square feet. 15 people would be 375 square feet. For comfortable entertaining, shoot for a minimum of 550 sq.